One Hundred Stars
Indian Heritage Collection
Inspired by the traditional arts and crafts of this rich culture, this collection brings together the essence of India and it's artisans.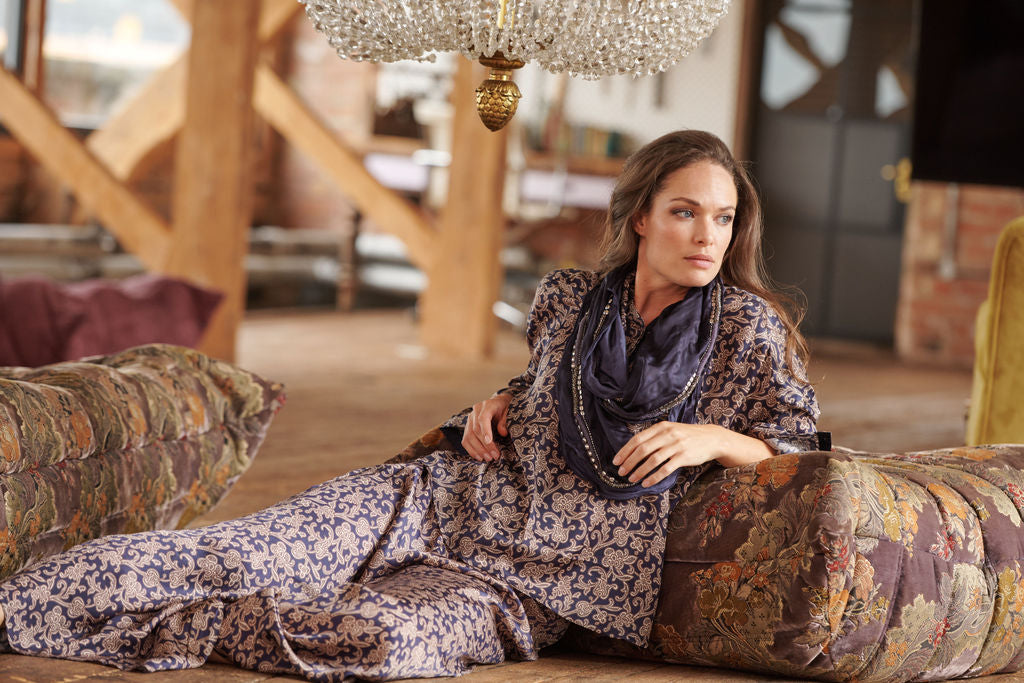 The Boho Dress
Exclusive to this collection our brand new Boho Dress finishes just above the ankle and has gentle pleated details for a super flattering fit! Pair with your favourite boots for an instantly stylish A/W look.
The Necklace
This luxury wrap-around necklace is the perfect accessory to any piece in this collection. Making use of some of our off-cut materials combined with antique effect beadwork, they make a chic and ethical statement.