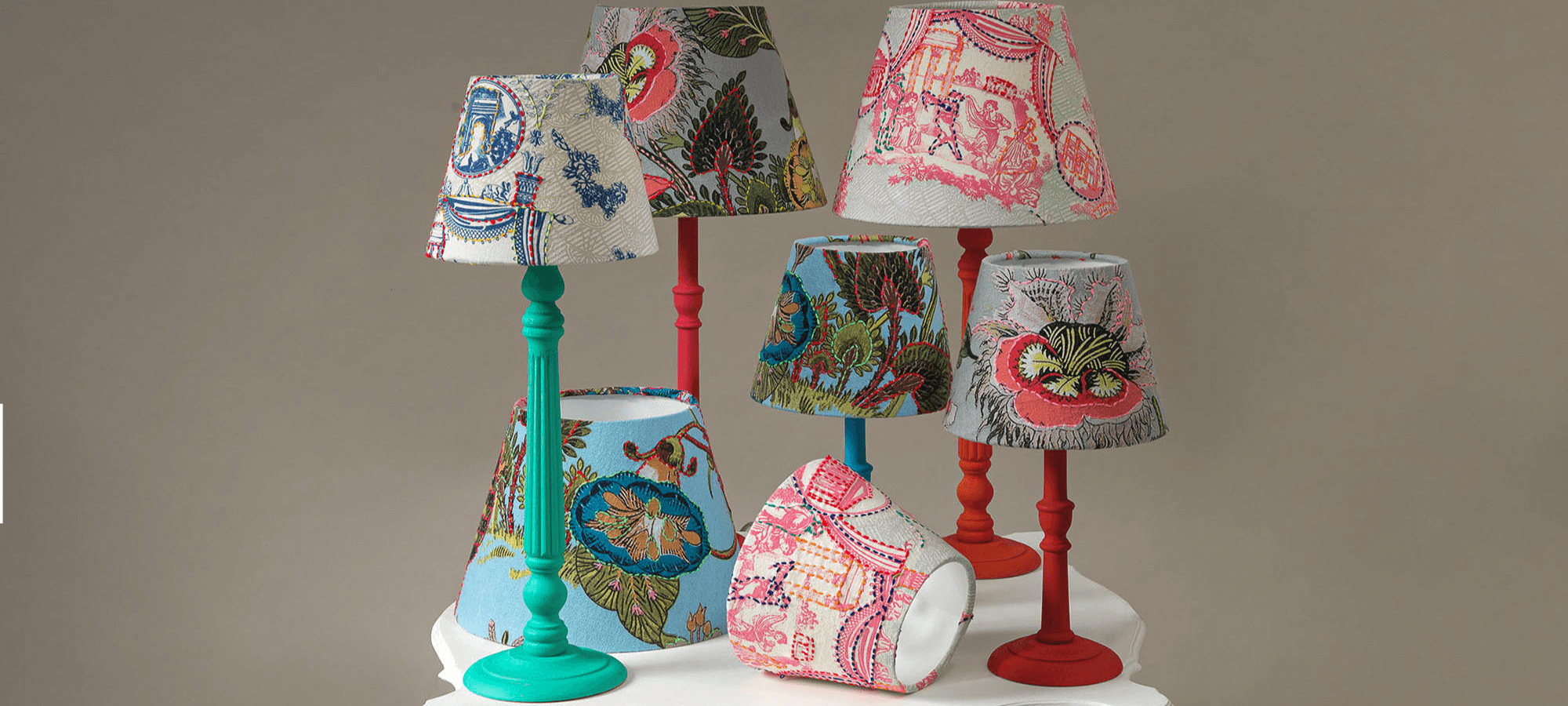 Our lampshades are hand made to order here in the UK using our 100% sustainable organic cotton.
Unfortunately our shades are currently only available for UK Shipping. 
They feature hand embroidered details on a collection of our most popular designs! Available in two sizes, Medium & Large. Perfect for a feature lamp in any room or why not try our using the large as a ceiling shade.